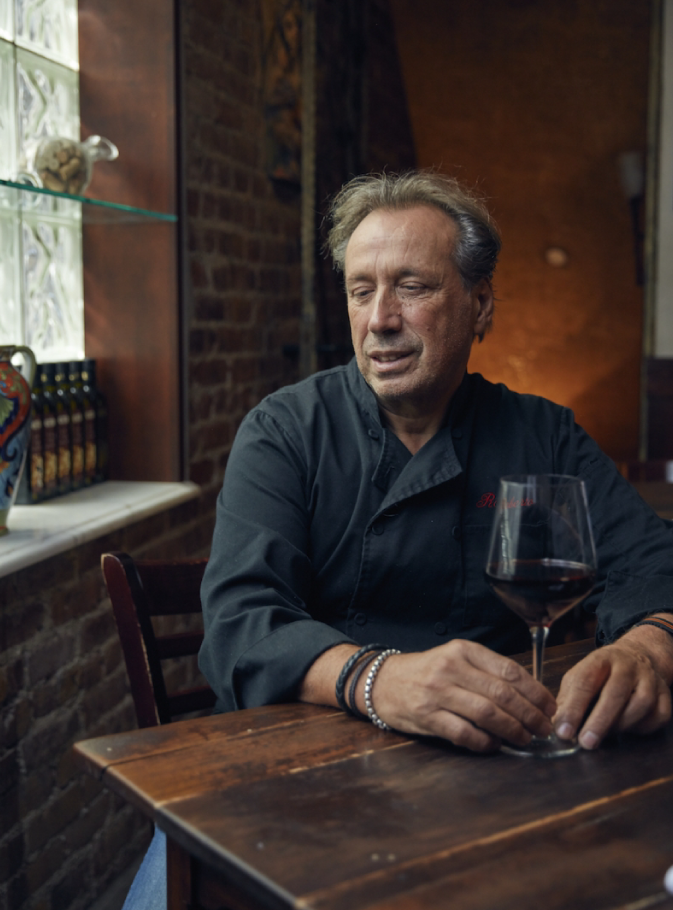 Zero Otto Nove Chef
Roberto Paciullo
Roberto Paciullo started in the restaurant business over 20 years ago in the Arthur Avenue section of the Bronx. In 1989, he opened his flagship restaurant, called Roberto's, which quickly turned into a place well known for fantastic, down to earth food. Thanks to the proximity with Arthur Avenue markets, Roberto was able to get his fresh ingredients daily, which then led to one of his famous lines when he was about to approach your table: "Signora and Signori, what would you like to eat today? If I don't have it, I'll go buy it for you."  
Paciullo recalls arriving from Italy in 1970. He was on vacation and then decided to stay. "In Salerno I was one of 11 kids. I shared a room with my six brothers. Here I had my own room and a color TV set," he said. He was 17.
"In those days, Italian food was chicken parm, spaghetti and meatballs, or linguine with clam sauce. Things have changed, thanks to the Food Channel."  It used to be just southern or northern Italian, he added. Now it's regional.
As for his pizza, Paciullo says, "Every place has a different pizza — Naples, Sicily, Rome — and everybody swears theirs is the best. In Salerno the crust is a little crunchy. In Naples it's softer because they use more yeast. The ingredients are the same. It's the dough that makes the difference."

"I serve what they eat in Italy today, not what the immigrants brought. Most of them were from the countryside. Also, they couldn't get the ingredients. Today we have things like arugula and burrata. I serve linguine with sea urchin and seaweed. Back then, people would say, 'Is this Chinese food?'"
By 2007, Roberto's had moved locations three times-always on the same block, always a bigger location and then the original Zero Otto Nove opened.
Paciullo likes to stay "hands-on" in every process, in order to deliver excellence and world-class products to each and every customer in all Zero Otto Nove locations from running down to Manhattan, up to the Bronx, then further up to Armonk.